Mapleview House Concerts brings you top talent from Canada and beyond, in an intimate, friendly setting (a comfortable, spacious livingroom) at an affordable price. View the concert calendar to see what's up next and who we have presented already.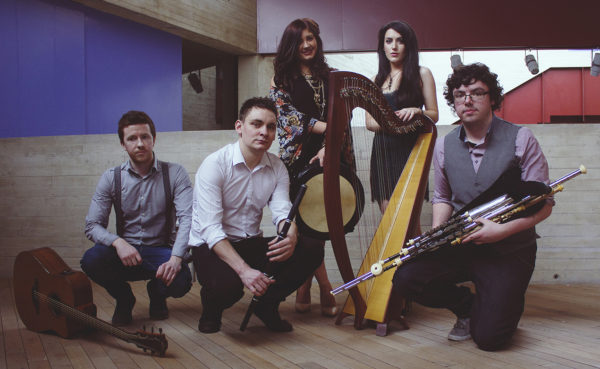 Hailing from the cities of Armagh and Derry, Connla has been labelled as the "Hottest New Group out of Northern Ireland", (Chicago Irish American News) Connla have been quickly making an impact on the folk/traditional scene.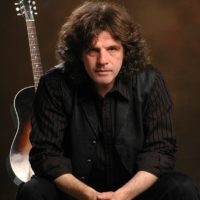 October 20, 2018 – Claude Bourbon
Ready for a unique and talented take on a wide range of musical traditions? New to Mapleview House Concerts, Claude Bourbon is known throughout Europe and America for amazing guitar performances that take blues, Spanish, Middle Eastern, and Russian stylings into uncharted territories.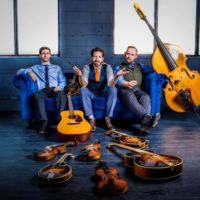 February 24, 2019 Andrew Collins Trio
As Collins gathers up innumerable JUNO nominations (5) and Canadian Folk Music Awards (7) won by his various ensembles, he's zeroing in on the work he does with Trio-mates: fellow string guru Mike Mezzatesta, whose versatility shines through on guitar, mandolin, fiddle and mandola, and in-the-pocket James McEleney holding it down on the bass, mandocello and vocals. Showcasing a dizzying number of styles and instruments on stage, Collins and Co. appear to live by the old adage, "idle hands are the devil's workshop", likely keeping them just ahead of his grasp. Bending and blending genres, these musical shape shifters land somewhere between the re-imagined worlds of Béla Fleck and Newgrass invader, David Grisman.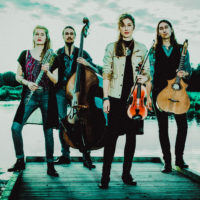 July 6, 2018 FRÄNDER – Swedish-Estonian folk fusion
With the Swedish and Estonian traditional music as their springboard FRANDER create music with a strong personality and a sentiment that doesn't leave anyone untouched. With focus on harmonies and singing their inventive and clever arrangements highlights the lyrics. Stories are sung with warmth as well as intensity. FRANDER displays a musical landscape with sincerity and a love of adventure.