October 26, 2019 Sharlene Wallace – Harpist
[gigpress_related_shows]
Sharlene Wallace, winner of two international harp competitions, performs, records and teaches on both Celtic and Classical harps.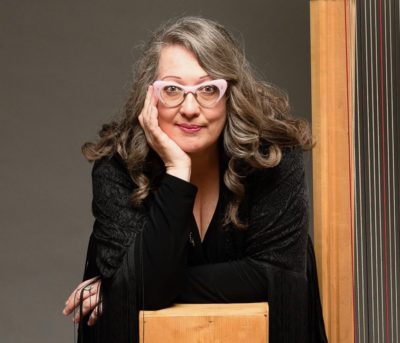 Sharlene tours with bass player George Koller, the Christmas ensemble Harp & Holly and the Soaring Harp Trio. Sharlene's seven CDs express journeys of rhythm, spaciousness, the Canadian landscape, Classical, Celtic, South American and original music.
Sharlene teaches both Celtic and Classical harps privately and at York, Guelph and Wilfred Laurier Universities. Her own harp performance degree is from the University of Toronto where she studied with the eminent Judy Loman. Sharlene is principal harpist with Kingston, Guelph and Oakville Symphonies.